Meta Title: Top Recommended Online Tools for Recruiters to Use
Meta Description: Want to make your recruiting job easy? Here we have discussed the best online tools that recruiters can use for their official tasks.
The importance of online tools can't be denied in the HR department. Recruitment tools are as important for the HR's as a paint brush is important to paint a wall.
Hiring becomes much easier with the help of online tools as they not only help in finding new talent but also crafting messages for them and managing the data of current employees.
The best thing about these tools is that they boost the working process and let recruiters do the recruiting job more efficiently.
In this blog post, we are going to talk about the best online tools that HR's can use for hiring new employees and managing the old ones.


List of Online Tools that Recruiters Can Use
The list of online tools for recruiters is very long. Each of the tools is perfect for a different job, which makes them too important for the HR department.
However, some of the online tools are quite important in every situation because of their ultimate advantages.
In this section, we will talk about these online tools in detail and tell you the importance of all these online tools.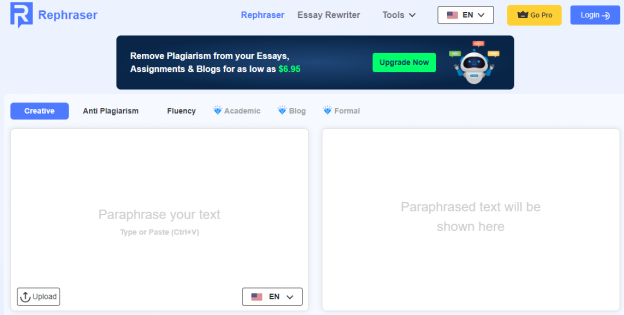 This online writing tool is one of the best options that HR can use to polish the quality of texts or posts that they publish on their social media platform.
Let's say you are approaching a new employee via your company profile, you need to present your offer professionally that could attract the person.
Online rephraser will help you with this as you can modify the tone of the content and rewrite the content in the best way that could grab the attention of readers.
Using this AI-powered online tool, you can rephrase the content in multiple ways and make the lines more appealing.
One of the best features that this online rephrasing tool offers is that it never changes the real intent of the provided content and makes sure to core meanings.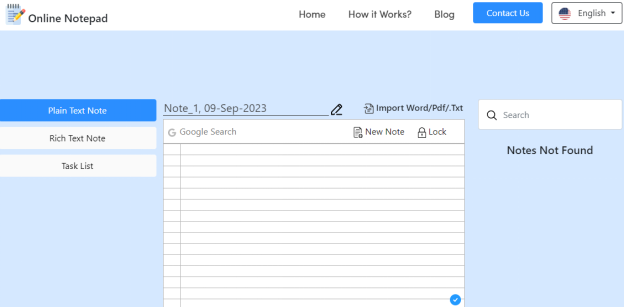 Online notepad is an amazing tool for HR's where they can draft new messages that they have to send to the new talent.
This online tool comes with some amazing features that will help you modify the text and give it different shapes.
This online tool comes with three different upfront pages that include plain text notes, rich text notes, and a task list.
Here you can make the text bold, and italic, and change its size, color, and font style. Not only this, you can also add
headings and subheadings using this text editor to write your message in proper structure.
Not only can you craft new content and posts here, but you can also edit the old text in this online tool and make changes in the lines as per your requirements.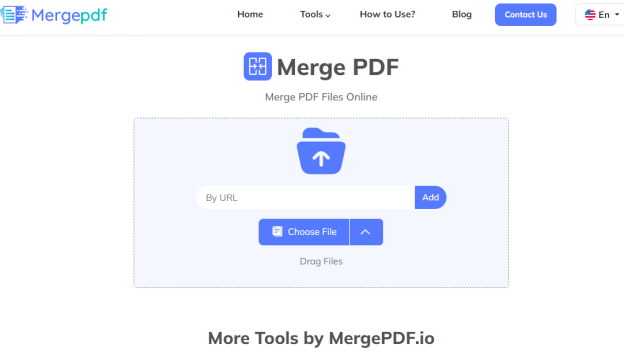 Merge PDF tool is another option for recruiters that they can use to manage the data of employees.
Let's say you have to manage the record of a single employee on the computer, it will include the salary slip, resume, department details, employee's job, and much more.
Now keeping all these files separate will not only create a mess in the device but also make it difficult for you to find particular documents from the device.
Here you can upload a bunch of files at the same time and merge them all in a single go. This online tool will not take long to merge the PDF documents in this online tool.
All the features that you get in this online tool are free of cost. That means you can merge a bunch of files here in a single go without any restriction.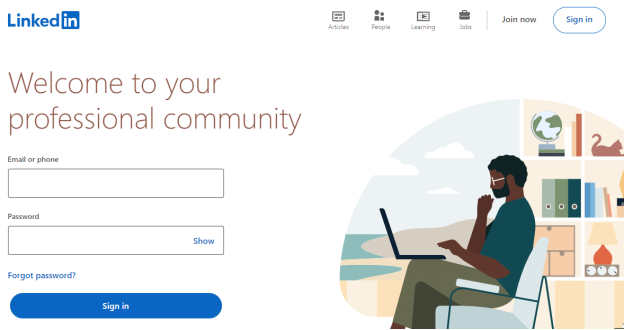 LinkedIn is one of the most popular social media tools for recruiters that they can use to hunt new talent and approach them directly.
This online platform is full of those people who are working in offices or looking for opportunities.
HR can find out the required employee on this platform quickly and ask him if he wants to work with you.
This employment-focused platform has a record of 64% hiring. That means a lot of workers get assistance from this online tool to get hired or search for new talent.
Let's say you are looking for a website developer for the office, you will have to hunt the "website developers" and you will get a list of people around you looking for that job or already working at this position.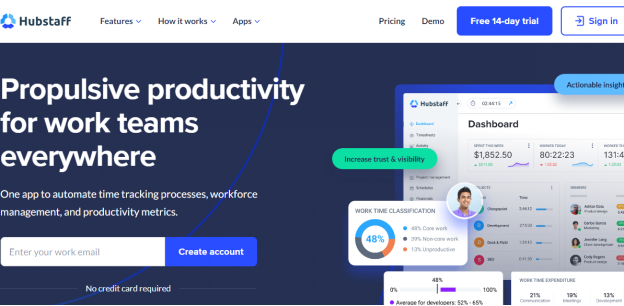 Hub staff is a screen-tracking software that recruiters can use to monitor the activities of the employees and ensure their overall performance.
Instead of investing time in every employee's work, HR's can use this tool and save a lot of time by just checking everything from their computer.
Not only this, the tool can also assist the employees and recruiters to find each other and share the core skills online.
R's can also streamline tasks in this online tool and manage them in a better way. This will increase the working efficiency and let them do their job more effectively.
Bottom Lines
Online tools have proved to be a blessing for recruiters, as they can use them to hire new employees and manage the records of current staff.
All the online tools that we have discussed here are full of advanced features and can be helpful in multiple ways.
From searching for new talent to contacting them, and from writing new emails for the employees to managing their records, you can do every job here.
Hope you get this article quite informative. If you have any query in your mind related to the recruiting tools, feel free to ask it in the comments section.