Overview
As a best practice, when you've linked a mailbox to your AroundDeal account, you should set up your email signature. When you add your email signature to the platform, AroundDeal automatically copies it across. Before connecting a mailbox, if you add a signature to your account, AroundDeal won't replace it with a signature from the mailbox's settings.
Every mailbox that you link in AroundDeal has the ability to have a different signature set up.
Please be aware that AroundDeal will apply the signature you put in the application to all emails sent through an AroundDeal sequence if you configure a signature in both the application and your associated email account.
Your AroundDeal email signature will not appear in emails that you send straight from your connected mailbox to recipients outside of AroundDeal. They will have the email signature that you have set up in the settings of your email account.
Follow the steps below to set up your email signature.
Set Up Your Email Signature
Click Account.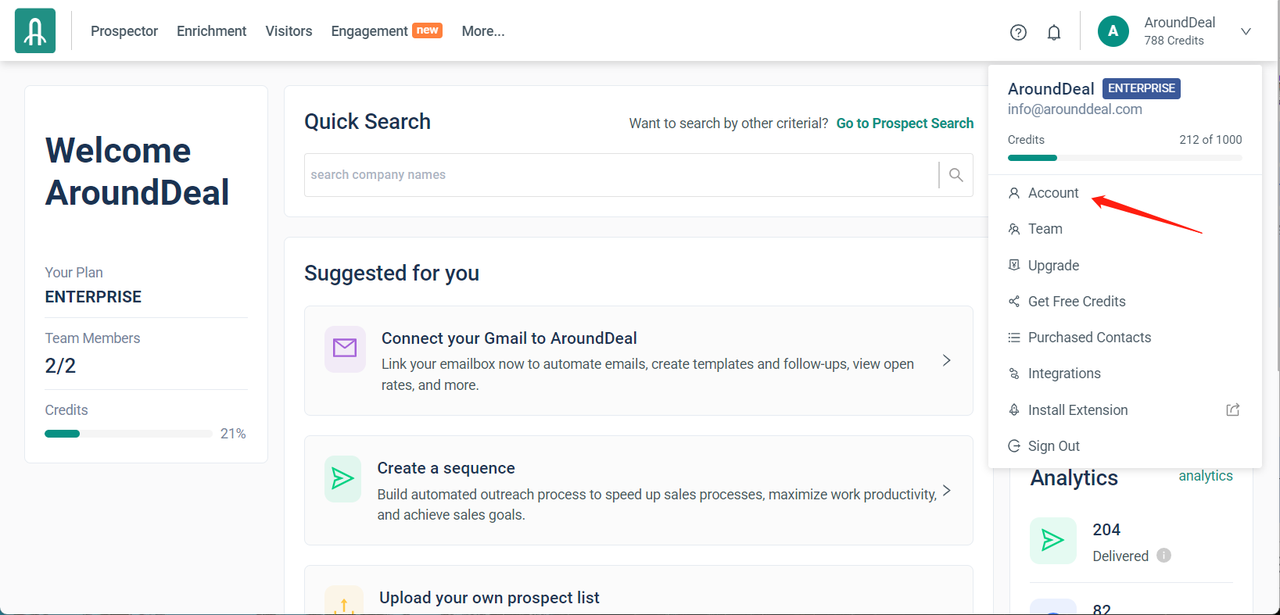 Click Mailboxes.

Click the mailbox you want to configure.

If Google provides your mailbox, you can also re-pull your email signature right from Gmail.